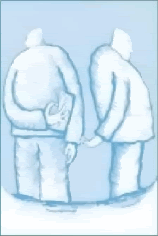 In Sunday's State Journal-Register, Sarah Antonacci had a piece entitled
Meters Don't Expire For Some
.
You should read it for yourself, but the basic idea is that there are passes that allow people to park at downtown meters for free for an unlimited amount of time.
The head of nearly every department in Springfield city government has one. So do city aldermen, the head of the Springfield Mass Transit District, Illinois Senate President Emil Jones and House Speaker Mike Madigan, leaders of other state agencies, the head of Contact Ministries, 50 federal employees, 31 state employees, 18 county employees and 133 city employees.
All in all, about 250 people have been granted free "obstruction permits," which allow them to park at meters for unlimited amounts of time.
What has everybody's panties in a twist is the fact that Tim Davlin's brother has one. They claim the pass issued to his brother was actually used by different people in the law office of Livingston, Mueller, O'Brien and Davlin to do business at the city. If you believe the mayor's office,
all
of the permits are only used for city business.
However, when you read the comments under the article, you'll find a lot of people working downtown who see the abuse of these parking passes every single day. They claim to have seen city officials, or their vehicles, parking at a meter and going into a restaurant, bar or even the museum for hours on end.
What bothers me most is a comment that said:
"These "special" higher-ups have more responsibility than plain old you and I. What they do affects masses of people. They are responsible for ensuring we have a city to dwell in. If we don't trust them, then we elect another. Bottom line is, they are not like you and me, going to work and plugging the meters. We should make sure these small things are taken care of for them so they can attend to the big things."
When we start believing our local officials "aren't like you and me," we are in a
shitload
of trouble. I hate to bust their bubbles ... but they
are
like you and me.
Just
like you and me. Do you park in a city parking ramp? Do you have to pay for parking? Of course you do ... and why shouldn't
they
?
My bottom line is this ... I don't shop or eat downtown because it's nearly impossible to find a parking spot. I also go
way
out of my way to even drive downtown if at all possible because of the vehicles double parked and blocking the lanes. Doesn't this type of patronage cause hardship on the small, downtown businesses? I guess I'm just surprised
they
aren't raising more of a stink.
If city officials weren't parking downtown for hours ... would it be easier to find parking? Just wondering ... cause if it were ... I might actually go try Weinerdog.
I hope you hear inside my voice of sorrow
And that it motivates you to make a better tomorrow
This place is cruel no where could be much colder
If we don't change the world will soon be over
Living just enough, stop giving just enough for the city

Stevie Wonder - Living For the City