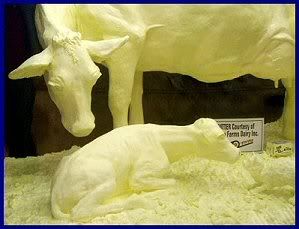 So today is the first day of the 2006 Illinois State Fair. Just in case you couldn't get out to see it, I thought I'd share a couple things that caught my eye. First ... the butter cow. Cause you know, it's not really a
fair
unless you've seen the butter cow ...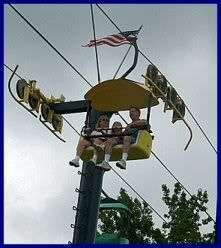 I chose to walk since it seemed a little too overcast to be riding the skylift. But then I saw these visitors having a great time ... and, in retrospect, I may have been a little overly cautious.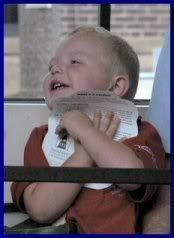 Finally, I saw this this little guy and it reminded me of what the fair really means ... all those wonderful memories you made as a child. When corndogs were amazing fair
treats
... instead of just a processed meat product dipped in cornmeal.
More to come ...
Nineteen hundred seventy-three
My second cousin Calvin and me
We loaded down his old blue-green Corvair
And headed for the State Fair

Doug Supernaw - State Fair