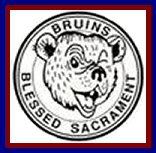 Never one to miss jumping on a bandwagon, I saw the posts by
Eleventh Hour
and
Jerome Prophet
listing their Blessed Sacrament teacher roll call ... and I had to share mine.
Now, I have to be honest with you. I could only remember a few names. So I went through my "school days tub" and found an envelope full of those collage sheets. Remember the ones with pictures of everyone in each class? Well, I cobbed the names off of those.
So ... without further adieu ... my
Blessed Sacrament
roll call: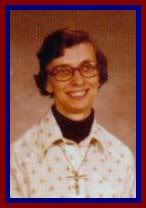 Sr. Ann Marie was principal when I first
enrolled at Blessed Sacrament in 2nd grade.
She looks vaguely familiar.



Sr. Suzanne took her place a few years later.
I remember Sr. Suzanne much more than
Sr. Ann Marie ... but then again people who
attended Woodstock seem to have more memories
of their experience than I do of grade school.



Mrs. Crowe - 2nd Grade
Again, I remember next to nothing
about her. I'm not discounting that
this might be some sort of
"Manchurian Candidate" conspiracy ...



Mrs. Bochenek - 3rd Grade
The only thing I remember about
Mrs. Bochenek was that she taught
me how to draw a tulip. At this
point, you are probably assuming
that I'm a functionally illiterate
idiot who is drooling on her keyboard.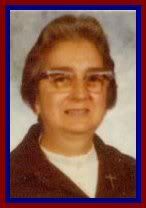 Sr. Louise - 4th Grade
I seem to recall that she was kind
of a hard-ass. Is that acceptable?
To call a nun "hard-ass?" Again,
it's fuzzy ... so she might have
been Snow White and Mother Teresa
wrapped up into one for all I know.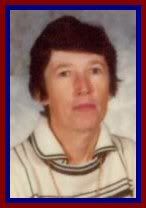 5th Grade - Mrs. Mosley
Now, I do remember Mrs. Mosley.
I liked her a lot ... even though she
called my parents when she found a copy
of "The Thornbirds" on my desk.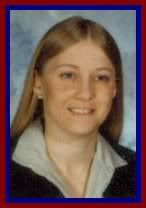 6th Grade - Mrs. Hyman
I have no idea who this person is.
I have no memories of her ...
or her name. But she is
on the picture ... and she signed my
report cards. So I'm beginning to
suspect I must've had head trauma at
some point in the 70's.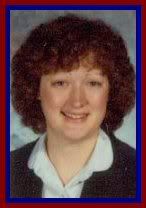 7th Grade - Mrs. Wear
I vaguely remember this woman. I
think she was a new teacher?
It seems like she always had a nervous
air to her ... as if she was afraid
that at any moment we would stage
a coup and overthrow her.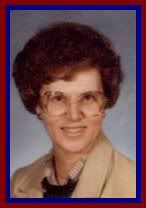 8th Grade - Mrs. Aiello
While I don't remember much, I
do remember a time when Mrs. Aiello
wasn't pleased with me. I told her
I wanted to use Monica as my
confirmation name ... in honor of
St. Monica, the patron saint of
unwed mothers. Even then, I was
honing the fine art of being a smart ass.
Just in case you're wondering ...
I ended up using "Ann."
Note: Looking up these names has made me seriously doubt my mental capacity ... and I've come to the conclusion it's a wonder that I can find my way home each night.
Those were the days, my friend
We thought they'd never end
We'd sing and dance forever and a day
We'd live the life we'd choose
We'd fight and never lose
For we were young and sure to have our way

Mary Hopkin - Those Were The Days